Christian Gospel Music
JOY'S GONNA COME
songs included are:
Joy's Gonna Come In The Morning
He Came Through
In The Shelter Of His Arms
Hand Me The Book
I've Come Too Far
He's Bigger Than That
Surely God Is Able
The Eastern Gate
Room At The Cross
What A Beautiful Day
Item #117: $11.00
PURE PURKEY
songs included are: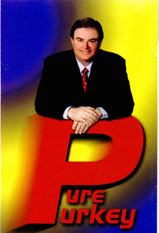 Gloryland
Searchin'
Leave It There
Love Went Deeper
Good Hands
Get In Or Get Out
Good Day
Turn Some Things Around
God's Got ItWhen Jesus Passes By
O How Much
When I Mention That Name
Item #115: $11.00
COLLECTION OF FAVORITES
VOL. II
songs included are: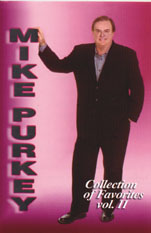 Let's Have Church
I Call It Home
Let's Have Revival
Three Rusty Nails
The Promise
The Good News
Fire, Fire, Fire
This Is A Job For The Holy Ghost
Miracle Business
Something to Shout About
Stretch Forth Thine Hand
Under I Go
Sweet Beulah Land
Oh What A Reason
He Has Risen
Item #116: $11.00
I PLEAD THE BLOOD
songs included are: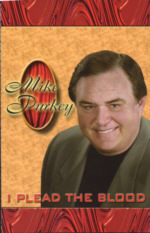 I Plead The Blood
The Devil Can't Stand The Sight Of The Blood
Give Me The Word
When he Touched Me
I Believe In Miracles
The Winds Of This World (Jesus Is With Me)
I Just Want Jesus
Whatever You're Goin' Thru, You're Goin' Thru
Jesus Will Be What Makes It Heaven For Me
Go and Tell Somebody
Item #113: $11.00
A COLLECTION OF FAVORITES
VOL. I
songs included are: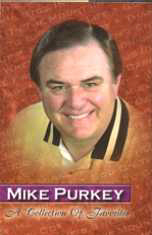 Stand Up
Jesus Built This Church
I Want To Spend My Life
God Takes Good Care of Me
Don't Give Up
He Shall Dry
Thanks To Calvary
We've Got The Spirit
When Answers Aren't Enough
It's A Miracle
He's Still In The Fire
Daystar
Midnight Cry
Typical Day
God On The Mountain
Item #114: $11.00
That's What He Is
songs included are: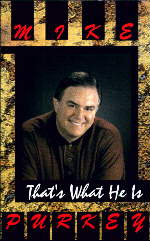 The Latter Rain Is Falling
If Everybody In This World Knew Jesus
The Worst Is Over
I'm Glad I'm Serving a God
That Never Changes
The Cross Marks The Spot
Holy Ghost Blues
These Hands Were Meant
To Praise The Lord
Faith Moves God
You Ain't Seen Nothin' Till You
See What God Can Do
Above All Else
That's What He Is
Item #112: $11.00
Revive Us
songs included are: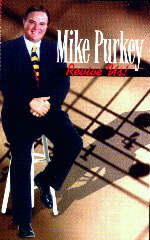 God Is Moving Me To Greater Victory
Nothing Can Stop Us Now
I Owe it All To Jesus
Where Could I Go
Live By Faith
Hallelujah Side
Heaven's Sounding Sweeter
Revive Us
Revival in My Soul
Holy Ghost Revival
Item #111: $11.00
Hallelujah Anyhow
songs included are: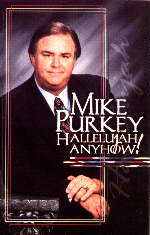 Hallelujah Anyhow
The Lord Himself
One More Time
Chains Of Love
God's Gonna Fix It
You're Still Lord
Old Time Feelin'
My Foot's On The Rock
Praise The Lord Everybody
I Want To Fill Their Shoes
Item #109:     $11.00
Mike Purkey Audio Sermon Series
To order an Audio Sermon selection from Mike Purkey Ministries,
enter the quantity desired and press ADD button.
We accept MasterCard and Visa.
REVERSING THE DEVIL'S DECISION
LET NOTHING COME BETWEEN YOU AND GOD
Have you ever felt like you were in a courtroom and the judgment that has just been given is "guilty" as charged? Have you ever felt like giving up or been told that you were a mess or a failure? Well, I am happy to report to you that this is the report of the devil, and his decision is not final. There is a higher court of appeals today, and God wants to reverse the devil's decision. Also available as a book from Creation House.
Item #508: $12.00     (Two Audio Cassettes)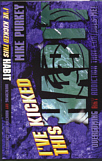 I'VE KICKED THIS HABIT
OVERCOMING ANY ADDICTION THAT CONTROLS ME!
Is there anything in your life that controls you? Are you having trouble kicking the smallest habits in your life? If you have to answer "yes" to these two questions, this tape series is for you. Learn how to conquer these addictions and take control over your life God's way.
Item #507: $12.00     (Two Audio Cassettes)

EXPOSING THE FLESH NOBODY KNOWS
LEARN HOW PERSISTENCY WILL ALWAYS YIELD BREAKTHROUGH
In this dynamic tape series, you will learn to expose the hidden things in life that keep us from walking in the full blessings God promises in His word. This series will help you destroy the sins of the flesh so that you can receive your breakthrough. You will learn: The Strategies for Revival, Why I Shouldn't Murmur and Complain, How to Sing the Lord's Song in a Day of Depression.

Item #510: $25.00     (Six Audio Cassettes)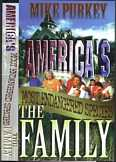 AMERICA'S MOST ENDANGERED SPECIES, THE FAMILY
When we think about something that is endangered, we think about protecting its rarity. America is facing a crisis today; it is the endangered family. Learn how you can keep your family off the endangered species list and protect this blessing God has given to us, THE FAMILY! You will learn: The Spiritual Authority in the Home, If There is A Family in Your House, The Father's Responsibilities, The Mother's Responsibilities, Is Your Marriage a Duet or a Duel, and Much Much More!
Item #509: $25.00 (Six Audio Cassettes)